Am I the only person nosey enough to peer into people's windows as I walk past them? I'm not talking full on face pressed against the glass or anything. But if a window has its blinds open and you can see inside someone's space, do you mean to tell me you avert your eyes or are you like me and you take a peek into what's happening in there?
Maybe that's just an apartment thing. After all, it's not like there's a yard to keep the distance.
I don't mean to do it, but as someone constantly on the look out for the next character, story, or slice idea it's hard not to take a peek into the living rooms of others as they have their blinds pulled back and their light streaming out practically inviting me to do so.
This is on my mind because while walking my dog, Cooper, this past evening I had to double take as on the second floor I caught sight of someone who had a deer head mounted in their apartment living room. I've seen deer head décor before, but it never occurred to me that something so big would be in someone's apartment.
Here are a few other things I have noticed when walking my dog around our apartment complex:
- There is an apartment on the back side of the building with a tiny kitten who occasionally pokes his head between the closed blinds. I always shout KITTY! when I see him. I have no idea why.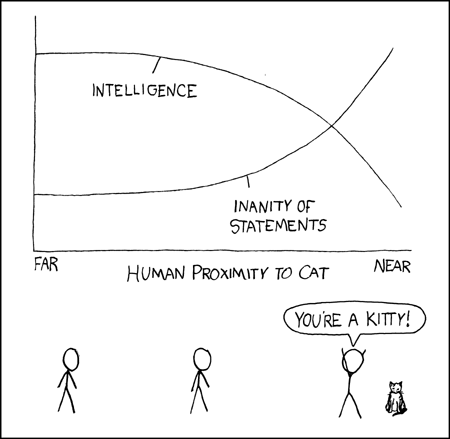 - The apartment at the end of the row has a pair of chihuahuas that absolutely DO NOT like Cooper. I can usually count down when they will begin barking at us as we walk past. I've made it a bit of a game.
- The couple on the front-side, second story of my building who regularly watch anime and I try to identify what they are watching as I walk back to my own apartment to watch anime.
- The guy on the second floor with a dog that also likes to bark at Cooper. Last night her owner was with her on the balcony and when the barking began he chided the dog, "Oh. My. God. Hannah. Shut up."

Of course, most people keep their blinds closed. I suppose there's a reason for that.
This post is part of the 14th Annual Slice of Life Story Challenge.